THE DETOX WEEK
For those of us who care about our health, longevity, and overall well being, a cleanse /detox regimen is a must. If you have never done a Detox plan in the past, dedicate at least 1 week to jumpstart your body.First, it is very important to remember that our bodies are constantly trying to clear toxins and heal from within, not just when we choose. Second, some of the faddy/diet programs are, in my opinion, extreme and in some cases dangerous to our health. However, there are programs that encourage us to make healthier nutrition and lifestyle choice , which help us reassess what we are consuming, leave us rejuvenated, with clearer mind and body , and bursting with energy. The recipes and products here are carefully selected for their particular cleansing properties , and aimed at supporting you during a sensible detox program.




Rules for a successful Detox
Consume at least 100 ounces of water/day
Balance exercise and rest

Targeted nutritional supplements

Ask for help , nobody is born knowing everything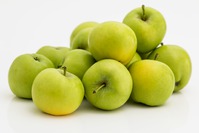 Detox**** Immunity*** Digestion** Skin*** Energy**
MONDAY
Apple Joy
1 celery stick
2 apples
2 kale leaves
1/3 Long cucumber
1/2 beet (beetroot)
The sweet, crisp taste of the apples offsets the greens and the result is a delightful red detoxifying juice.
Nutrients: Vitamin C, Vitamin B3, Beta-carotene, Iron, Calcium, Magnesium, Potassium, Phosphorus, Manganese, Sulphur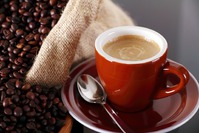 GOOD MORNING
Many start our day with a cup of lovely coffee, why not add some detox power to it !?! Do you like chocolate, how about adding it to your warm cup for a healthy boost. Not all chocolate is made equal, and same goes for chocolate powders. Organic Ingredients are always a must, as well as Cacao that is as close to the 100% mark as possible. One of my favorite chocolate powders is Detox Organics. They combine plant-based nutrition with high grade chocolate for a delicious finish that will turn your average coffee into a smooth Mocha Latte, without the Milk and unwanted calories. Combined with your coffee, this chocolate powder will aide your digestive system and boost your immunity's fighting power. Your health starts in your stomach.
P.S. Get 15% off with code: RALITZA
Detox*** Immunity*** Digestion* Skin*** Energy**

TUESDAY
Green Machine
1 large hand-full spinach
1 bunch watercress
2 celery sticks
3 carrots
Excellent second day juice blend with earthy undertones.
Nutrients: Folic acid, Beta-carotene, Vitamins C , E &B3, calcium, iron, potassium, sulphur, magnesium, manganese
WEDNESDAY
Orange is the new black
1 celery stick
1/2 apple
1/2 orange
1/4 beet (beetroot)
2 large kale leaves
3 carrots
Nutrients: Vitamin B3, folic Acid, Beta-carotene, Vitamin C, Vitamin B6, Iron, Calcium, Magnesium, Manganese, Potassium, Sulphur
Detox***** Immunity**** Digestion*** Skin*** Energy***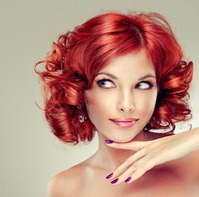 THURSDAY
Feel the Beet
1 celery stick
1 apple
1 orange
1/2 inch (1 cm) ginger root
2 carrots
2 beets (beetroot)
This blend makes a supreme energy-lifting juice. It's cleansing properties will boost your immune system, and make you radiant inside and out. Drink up !
Detox**** Immunity**** Digestion*** Skin**** Energy****





FRIDAY

Green Goddess
1 bunch fresh parsley
1 handful fresh watercress
1/2 pineapple
4 broccoli spears
The sweet taste of pineapple will sure make this juice on of your favorites. This blend earns 5 stars for its detox properties. Parsley is highly protective for the health your eyes.
Nutrients: Folic acid, Vitamin B3, Beta-carotene, Vitamin B5, Vitamins C & E, iron, magnesium, phosphorus, sulphur, potassium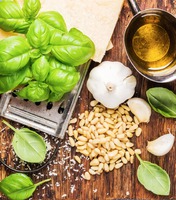 Detox***** Immunity**Digestion****Skin**** Energy***